When it comes to employee health, most businesses think about ergonomic furniture and wellness programs. But there's another crucial factor that can significantly impact the health and well-being of employees – the quality of indoor air. In this article, we'll delve deep into the effects of commercial air duct cleaning on employee health.
Why Air Duct Cleaning Matters
Air Quality: Dirty or clogged air ducts can lead to a buildup of harmful pollutants and allergens. Regular cleaning ensures that the air circulating in the office is fresh and free from contaminants.
Respiratory Health: Employees are less likely to suffer from respiratory issues in an environment with clean air ducts. Clean air reduces the risk of asthma, allergies, and other respiratory ailments.
Improved Productivity: Cleaner air leads to improved concentration, less fatigue, and better overall productivity among employees.
Benefits of Regular Air Duct Cleaning
Reduced Sick Days: Employees in a clean air environment tend to take fewer sick days, leading to better overall performance for the company.
Longer HVAC Lifespan: Regular cleaning can also prolong the life of your HVAC system, saving you money in the long run.
Energy Efficiency: Clean air ducts improve the efficiency of the HVAC system, reducing energy bills.
Better Smelling Office: Get rid of musty and stale odors that can arise from mold and dust buildup.
How Often Should You Clean Your Air Ducts?
It's recommended to have your air ducts cleaned every 3-5 years. However, if your office is located in a highly polluted area or if you've recently renovated, you might want to consider more frequent cleanings.
Table: Signs Your Air Ducts Need Cleaning
Reliable Air Duct Cleaning
Houston

Reliable Air Duct Cleaning Houston – The Gold Standard in Service
Hey Houston! Ever thought about the air you're breathing at home? Reliable Air Duct Cleaning Houston is here to ensure it's the cleanest it can be. With us, you're not just getting an air duct cleaning—you're investing in a cleaner, fresher home environment. Enjoy tangible benefits: noticeably cleaner indoor air, minimized allergens, an efficiently humming HVAC, decreased energy bills, and yes, less dust settling on your furniture. Be part of a healthier Houston. Think clean, think Reliable Air Duct Cleaning Houston. Book your appointment today!
Houston's Premier Air Duct Solutions
Houston, we've got your back. Dirty air ducts? Not on our watch! We're Reliable Air Duct Cleaning Houston, and we're here to help you out. We don't just clean – we sanitize and disinfect too.
Dust and pollen? They're everywhere in our homes. The EPA even says sometimes our inside air is dirtier than outside. This isn't just about dusting more. It can make allergies worse and cause breathing problems.
Plus, when our air ducts are clean, our HVAC runs better and last longer. So, cleaner air ducts mean healthier homes and savings.
Give our professional air duct cleaners a call. Let's get that clean air flowing. Schedule your appointment today!
Why Choose
Reliable Air Duct Cleaning Houston?
Air Duct Cleaning & Sanitizing in Houston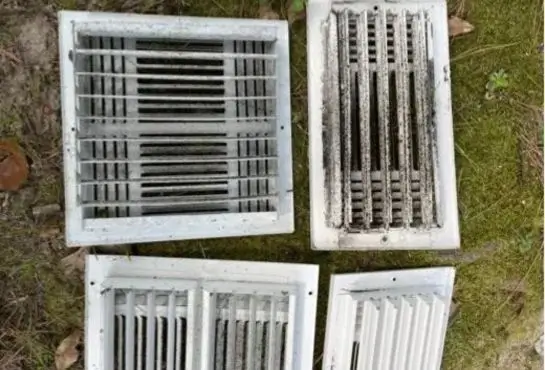 Did you know that an average home can produce up to 40 pounds of dust annually? At Reliable Air Duct Cleaning Houston, we tackle this and more. Beyond just dust, there's a hidden world of germs and bacteria in your ducts. We don't just clean; we sanitize. By doing so, we help reduce up to 99% of these unseen invaders. A clean home is a healthy home, and with our services, you get both.
Air Duct Cleaning & Disinfecting in Houston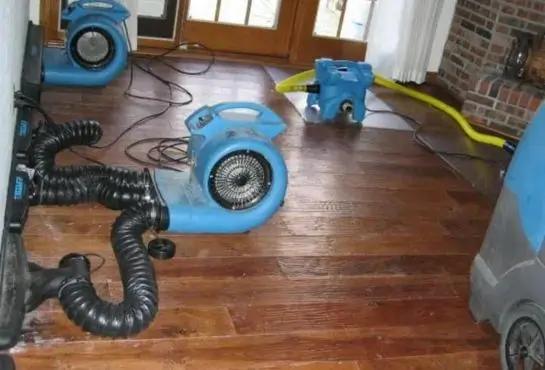 Ever thought about the ducts in your home as a health factor? Consider this: up to 30% of respiratory issues can come from polluted indoor air. Our disinfecting service specifically targets germs and viruses. In today's world, with threats like COVID-19, our eco-friendly solution efficiently tackles and eliminates nearly 100% of harmful pathogens in your ducts. Your safety is our priority, and we're committed to ensuring cleaner, fresher air in Houston homes.
Have a rental home in Houston, TX. I call Reliable and the office there was very helpful with the scheduling process as well as taking care of my tenants. They did a great job cleaning my carpets there, even emailed me photos of the carpets after cleaning. I recommend them.