Residential Air Duct Cleaning
Maintain Fresh Air at Home with Local Residential Air Duct Cleaning
The quality of air inside your home significantly affects your overall health and comfort. At Reliable Air Duct Cleaning Houston, we understand this perfectly. We offer top-notch residential air duct cleaning services that help eliminate dust, allergens, and various pollutants, ensuring you breathe fresher and cleaner air. Our team of experienced technicians utilizes advanced tools and procedures to maintain your HVAC system's efficiency and prolong its life.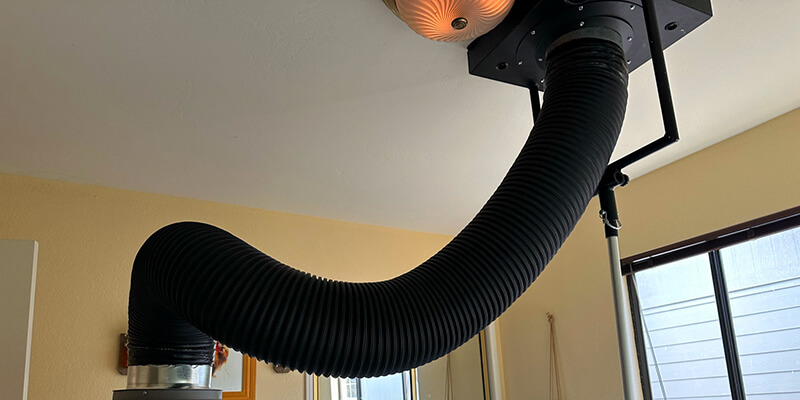 Premier Residential Air Duct Cleaning Services in Houston, TX
Houston, TX residents have trusted us for years, owing to our consistent delivery of quality services. Our residential air duct cleaning service in Houston, TX, is thorough, efficient, and designed to fit every home's unique needs. We believe in going above and beyond to ensure your air ducts are immaculate, fostering a healthier and more comfortable living environment for you and your loved ones.
Our services include:
Why Choose
Reliable Air Duct Cleaning Houston?
Expert HVAC Sanitization Servicesfor Healthier Air
Breathe cleaner, healthier air with our HVAC sanitation service. We scrub your HVAC units, using eco-friendly, non-toxic solutions that kill bacteria, mold, and viruses. This process not only ensures clean air but also enhances your system's efficiency and lifespan. Don't let dirty HVAC systems compromise your home's air quality. Get your HVAC system professionally sanitized and enjoy the benefits of fresh, clean air. Give us a call today and let us take care of your HVAC sanitation needs.
Breathe Easier with Our Dust and Allergen Removal Service
Allergens and dust can accumulate in your ductwork over time, triggering allergies and respiratory problems. Our dust and allergen removal service is designed to tackle this problem head-on. We meticulously clean your air ducts, removing every dust particle and allergen that could be polluting your indoor air. Say goodbye to sneezing, wheezing, and discomfort. Opt for our service today and feel the difference in your indoor air quality. Don't wait; your health matters.
Have a rental home in Houston, TX. I call Reliable and the office there was very helpful with the scheduling process as well as taking care of my tenants. They did a great job cleaning my carpets there, even emailed me photos of the carpets after cleaning. I recommend them.